Description
High capacity tow strap for heavy duty work.
PLEASE ALLOW 2 WORKING DAYS FOR THIS ITEM
150mm wide with 4 layers of polyester webbing giving it a thickness of 15mm, This Recovery Strap is designed for recovering heavy machinery.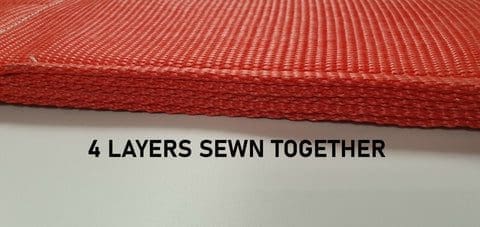 Our polyester webbing straps are engineered for heavy duty applications and are of the highest quality webbing available.
Folded and stitched loops on each end for easy shackle hook-up.
Manufactured in UK by us.